BIORESONANCE & LED FACIAL DEVICE
Intense pulsed skin irradiation is used in the Life Beauty LED facial device. With this non-invasive method, facial photorejuvenation is painless and safe. Using a safe visible spectrum of light, the device does not emit UV radiation harmful to your skin.
With the functions of RF-lifting, photodynamic, and light therapy, Life Beauty preserves youthful skin for longer, restores muscle elasticity, and enhances the effectiveness of creams and serums.
The device improves blood circulation and increases oxygen levels in cells, as well as collagen and elastin production. You can enjoy LED light therapy at home.
By using Life Beauty, you can:
LIFE BEAUTY BIORESONANCE LED DEVICE
HOW IT WORKS
With Life Beauty LED facial device, you can maintain your beauty and health even more effectively if you are an advanced WebWellness user. The WebWellness software will develop a personalized therapy program for your Life Beauty device based on the results of your express test on Life Expert Profi. An individual program is more efficient and effective and allows you to achieve the desired results faster.
In today's marketplace, Life Beauty is one of the top LED facial devices due to its ability to provide complex skincare solutions.
Free training and lifetime support.
YOUR LIFE BEAUTY DEVICE COMES WITH PERSONALIZED BIORESONANCE PROGRAMS
Additionally, specially developed RF-lifting programs can be downloaded via Bluetooth, and the auto complex can be recorded based on the results of previous express tests conducted with Life Expert Profi.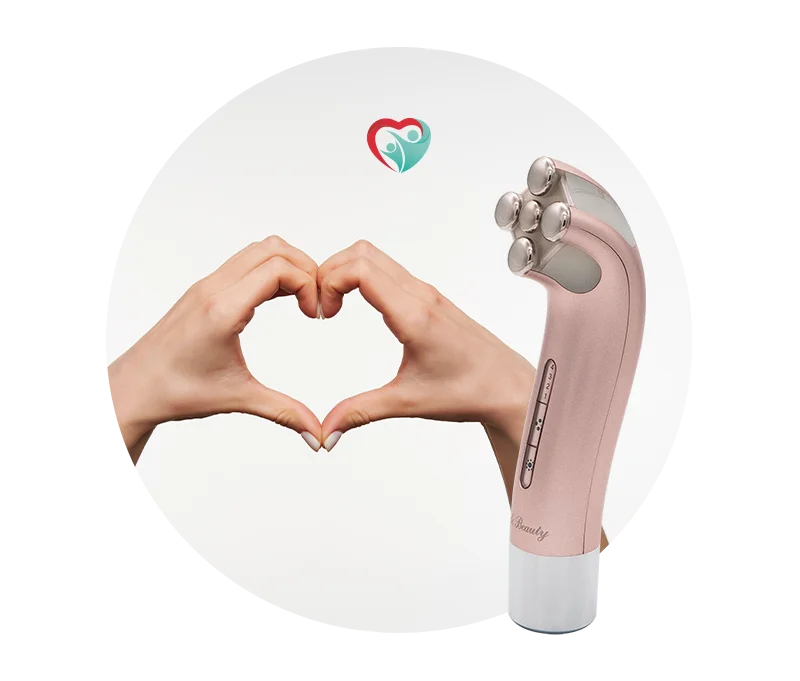 THERE ARE 4 LEVELS OF SIGNAL INTENSITY AND 5 MODES OF LIGHT WAVES
An electromagnetic wave of different lengths affects skin cells, which is why color (blue, red, yellow) affects the body differently.
HIGHLIGHTS & FEATURES
Our skin is capable of absorbing energy when exposed to LED light therapy. Research has shown that intense exposure to light wavelengths can speed up regeneration processes, produce more collagen, destroy pathogenic bacteria, and improve the color of your skin.
In addition to RF-lifting, photodynamic and light therapy, Life Beauty enhances the effectiveness of creams and serums by promoting deeper penetration into the skin.
In the process, your skin won't be stressed. Unlike ultraviolet light, visible light beams do not heat it up or cause photoaging. In contrast to chemical peeling and laser therapy, LED light therapy doesn't cause burns.
This LED facial bioresonance device makes hardware cosmetology accessible to everyone. Getting skin led light therapy at home has never been easier.

HOW DOES A LIFE BEAUTY BIORESONANCE DEVICE WORK?

FREQUENTLY ASKED QUESTIONS
TAKE CARE OF YOUR SKIN
With the help of bioresonance led skin therapy device you can enjoy LED light therapy in the comfort of your own home.
BEST USED WITH LIFE EXPERT PROFI
A Life Expert Profi device allows you to perform live test and create individualized bioresonance therapy programs for Life Beauty LED facial devices, which can help treat the exact cause of skin diseases. An advanced set of WebWellness devices can diagnose and treat skin conditions like no other cosmetic surgeon. Life Expert Profi can: